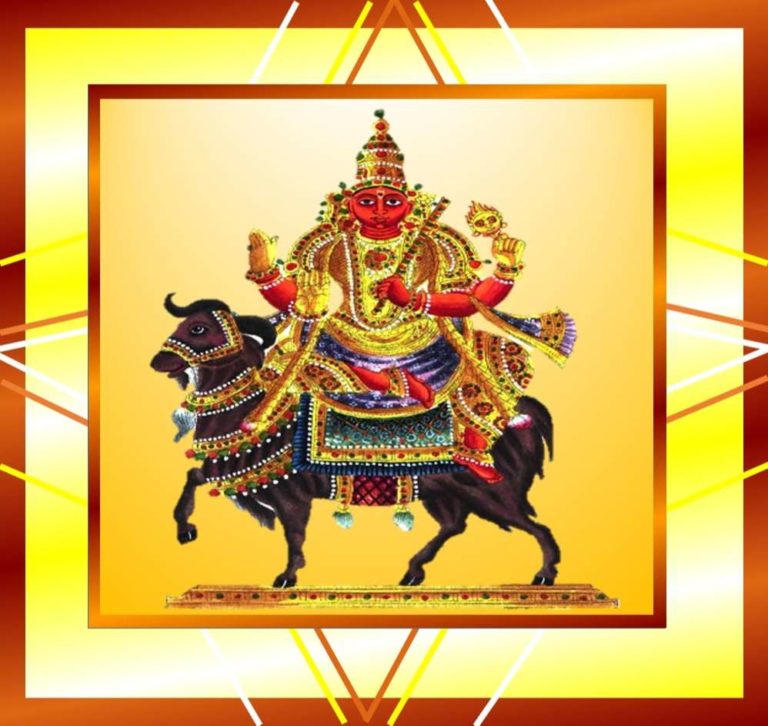 Mars or Mangal Grah Shanti Puja Online | Live Online Puja |
Mars (Mangal Grah Shanti) Puja Online

A 

malefic Mars or Mangal in your horoscope results in excessive anger issues, loss of mental peace, as well as problems in love and married life

Mangal Grah Shanti Puja Online / Mars Puja Online

 helps the native to attaining emotional stability, peace, and harmony, by drastically reducing the ill-effects of Mangal Dosha and Manglik Dosha.

We would perform an elaborate Puja for you based on our Shastras, to rid you from the ill-effects of a malefic Mars.

Watch the Puja LIVE from the comfort your home.

Puja will be tailored according to your needs.

Performed by learned Pandits based on Vedic Principles
* Canadians can also Book Puja and pay using e-transfer at booking@liveonlinepuja.com
Mars or Mangal Grah Shanti Puja
Highly experienced Pandits at Live Online Puja will arrange your Mangal Grah Shanti Puja Online / Mars Puja Online. The red planet of Mars or Mangal Grah represents fearlessness, energy, strength, leadership, courage, and land. Native with a strong Mars in their horoscope is in fact fearless and always wins over his enemies. He/She has the will, leadership qualities and the courage to work towards their goals and achieve them. A malefic Mars or Mangal Grah results in anger issues, fights, and loss of mental peace in the life of native. 
One of the worst ill-effects occurs in the form of Manglik Dosha when Mars is placed in first, fourth, seventh, eighth, or twelfth house in your birth chart. Native faces constant struggles in family life, especially his/her love and personal life. There is always a strain, misunderstandings and constant fights in the relationship. Manglik Dosha can lead to an unexpected delay in marriage and problems in married life. Additionally, it can result in health issues in your partner or in extreme cases, a divorce. Thus, Native suffers in his personal life. It becomes impossible for him/her to attain mental peace.
Significance of Mangal Grah Shanti Puja Online (Mars Puja)
Deities associated with Mangal or Mars are Lord Ganesha and Lord Hanuman, and worshiping them, helps to reduce the ill-effects of Manglik Dosha. Moreover, Mangal Grah Shanti Puja Online / Mars Puja is the most effective remedy to decrease or nullify, the bad effects of inauspicious placement of Mars in your Kundali. Mangal Graha Dosha Nivaran Puja is an elaborate ritual which for instance incorporates Ganga Avahan, Shuddhi, Aachman, Jyoti Sthapana, Kalash Sthapana, Sankalpa, Chausath or 64 Yogini Pujan, Prithvi Pujan, Ganesha Pujan, Lakshmi Pujan, Om Pujan, Bhrama Pujan, Vishnu Pujan, Mahesh or Shiva Pujan, Naag Devta Pujan, Svastivachan and Mangal Dosha Nivra Mantra Jaap.
Our highly experienced Pandits (Acharayas) will perform a live Mangal Grah Shanti Puja Online / Mars Puja Online. You will also become a part of the puja online. You will be able to see a live Mangal Grah Shanti Puja Online / Mars Puja Online, performed specifically for you. Mangal Dosha Nivaran or Shanti Puja will include your photo, name, birth details, and would be tailored specifically for you. The Puja is performed by our learned and well experienced Pandits who have expertise of years. The Puja is according to the guidelines prescribed by our ancient sages and the Vedic literature using authentic materials (Samagri). The team of Live Online Puja ensures that your Mangal Grah Shanti Puja Online / Mars Puja Online is performed by learned Indian Pandits, with the help of a click and in the comfort of your home. Bring this auspiciousness and good luck into your life right now for a better tomorrow. 
* Canadians can also Book Puja and pay using e-transfer at booking@liveonlinepuja.com