Rahu Shanti Puja | Live Online Puja
Rahu represents and controls wealth, worldly gains, fame, intelligence, obsession, addiction, nervous diseases, dementia.


Worshipping Rahu removes the ill-effects of a malefic Rahu and can grant a luxurious life, worldly gains, prosperity.


We would perform an elaborate Puja for you based on our Shastras, to rid you from the ill-effects of a malefic Rahu.


Watch the Puja LIVE from the comfort your home.


Puja will be tailored according to your needs.


Performed by learned Pandits based on Vedic Principles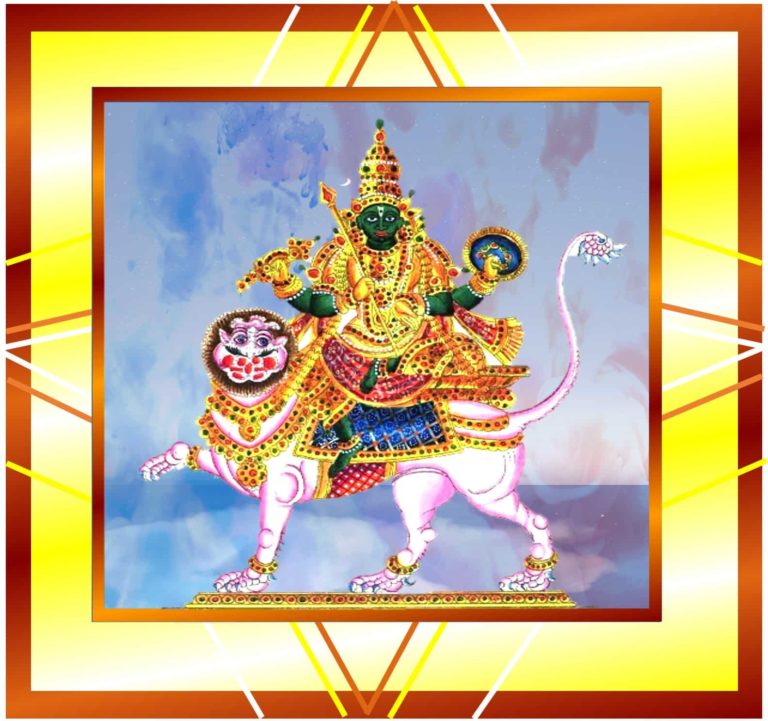 Rahu shares an immense significance in Vedic Astrology as a shadow planet. Both, Rahu and Ketu are immortal form of the Asura Svarbhanu, who drank 'Amrit' or the elixir of immortality. Amrit emerged by the churning of ocean by Asuras and Devtas. At that time, Svarbhanu drank Amrit while pretending to be a Devta. Lord Vishnu in the form of Mohini then cut off his head and split his body in two pieces. The head became Rahu while the rest of the body, Ketu. Rahu and Ketu are the soldiers or the military amongst the Navgrahas (9 Planets). Astronomically, Rahu is referred to as the North Lunar Node, while Ketu is the South Lunar Node. Rahu and Ketu denote the points of intersection of the paths of the Sun and the Moon. They are located 180° apart. Thus, they are an integral part of the eclipses.
Rahu is a karaka of wealth, worldly gains, fame, intelligence, obsession, addiction, nervous diseases, dementia etc. depending on the placement of Rahu in the horoscope, it can give both positive and negative results to the native. Native with a weak and a malefic placement of Rahu in their horoscope have to suffer the ill-effects based on its position in the Kundali. Natives can face health problems related to the nervous system, they might have to suffer due to indulgence in addictions of all kinds, they can have diseases that are hard to diagnose as well as diabetes. Rahu being the head portion of his body, negatively impacts the head or mind of the native with a malefic Rahu in their horoscope.
Significance of Rahu Shanti Puja
Native with a weak and a malefic placement of Rahu in their horoscope remains devoid of all the blessings of Rahu and has to suffer the ill-effects. Rahu Puja is highly beneficial in such cases, and can significantly reduce the ill-effects caused by Rahu. Rahu Puja can restore harmony and peace to the native's life. With the blessings of Rahu, one can attain worldly pleasures and gains. Moreover, the puja provides the strength to battle with and defeat all your enemies. We can arrange Rahu Puja for you, with the help of highly learned Pandits at Live Online Puja.
Our highly experienced Pandits (Acharayas) will perform a live Rahu Shanti Puja. You will also become a part of the Puja online. You will be able to see a live Rahu Shanti Puja performed specifically for you. The Rahu Puja will include your photo, name, birth details, and would be tailored specifically for you. The Puja is performed according to the guidelines prescribed by our ancient sages and Vedic literature using authentic materials (Samagri). The team of Live Online Puja ensures that your Rahu Puja Online is performed by learned Indian Pandits with the help of  a click and in the comfort of your home. Bring this auspiciousness and good luck into your life right now, for a better tomorrow.